WEBSITE:
TO PURCHASE:
Call Orca at 1.805.484.4355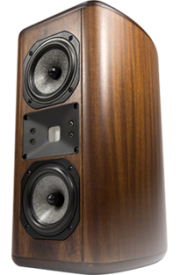 Raven
Raven pure ribbon tweeters have become the reference standard for all tweeters. Raven ribbons are used by several of the most highly regarded audiophile speaker companies. Speaker systems using Raven ribbons have won numerous international awards for sound quality. Raven ribbons have several proprietary design features that improve clarity to reveal the most delicate inner details and convey an expansive soundstage with excellent focus.
Raven Design Studio speaker systems bring together several unique technologies to reach the finest possible music enjoyment. We integrate our Raven pure ribbon tweeters with the best available woofers. Unique crossover configurations were developed to extract the most out of the drivers and provide seamless integration. The cabinet designs are both beautifully shaped and optimized for acoustic performance. The cabinet design is quite sophisticated to suppress both acoustic resonance and structural resonance. The system designs also address common room acoustic problems for smoother in room performance and expanded sound stage size. The Raven Ebb won a 2011 CES Innovations In Design award.